Have you seen this ad? Caught it in May Bicycling and September Outside. It was inspiring for me and helped get me through the last bit of training. It's put out by the Oregon Travel Bureau and details a bit about CO:
Here's the fullsize copy on page 2: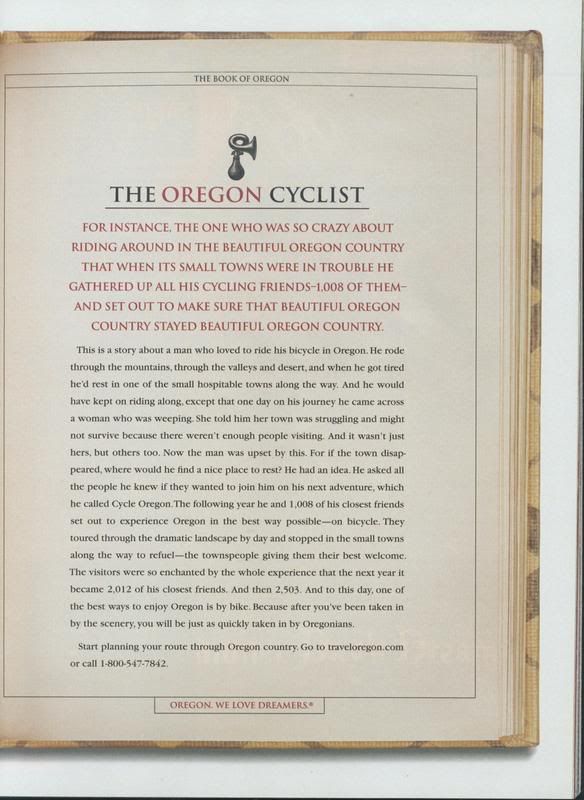 Congratulations Jonathon and the Cycle Oregon Team for 20 years on the road. Here's to many more years of great riding.
For those about to ride....I salute YOU!!!!
(BTW did you check that last count 2503? Is that for this years ride? Hope they added more bluerooms!!!
)